Looking for Power Pitch 2016? Click Here
2015 Power Pitch Finals 1871, Chicago
Monday, April 20, 6:30 – 8:30 pm
Winning Pitches
$3,000: CalcX – The $5 alternative to the $120 graphing calculator, Evan Sun
$2,000: ParaMouse – A smartphone application which serves as a wireless, fully functional mouse for a computer, Ayan Agarwal and Anmol Nigam
$1,000: TweetSense – An engine that reads through social media posts like a human and generates accurate public opinions, William Widjaja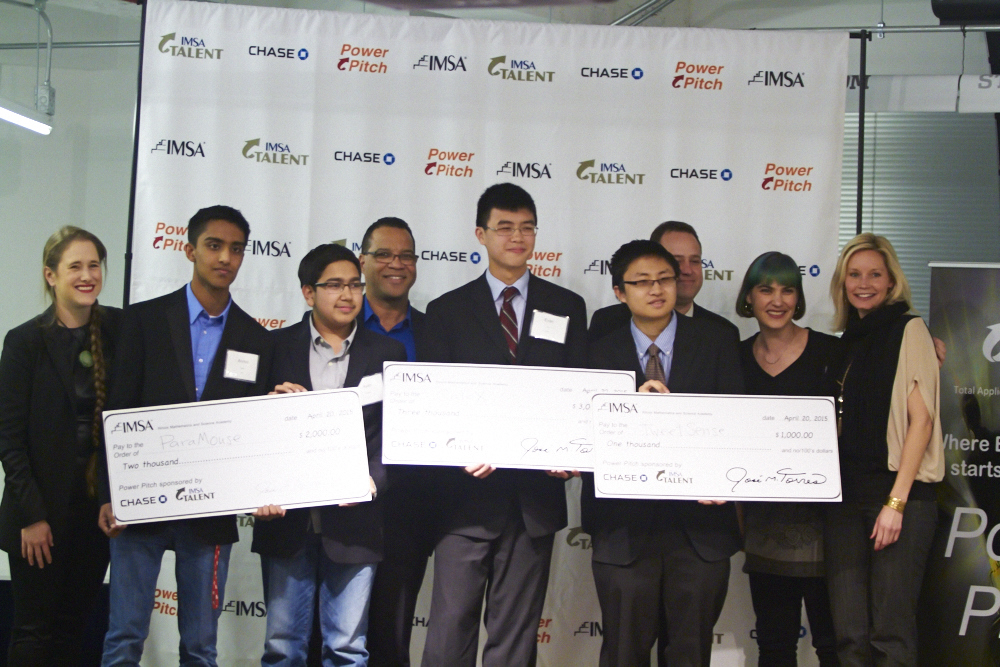 Pictured from left to right: Julia Stamberger, Anmol Nigam, Ayan Agarwal, Jose Torres, Evan Sun, William Widjaja, Jeff Papa, Stacy Ratner, Molly Rudberg
Power Pitch is open to all Illinois High School students (teams and individuals) who have a STEM business idea to pitch to potential investors. Types of ideas may range from Web apps to services that demonstrate consumer value and rely significantly on science, technology, engineering or mathematics.
More Photos from the Finals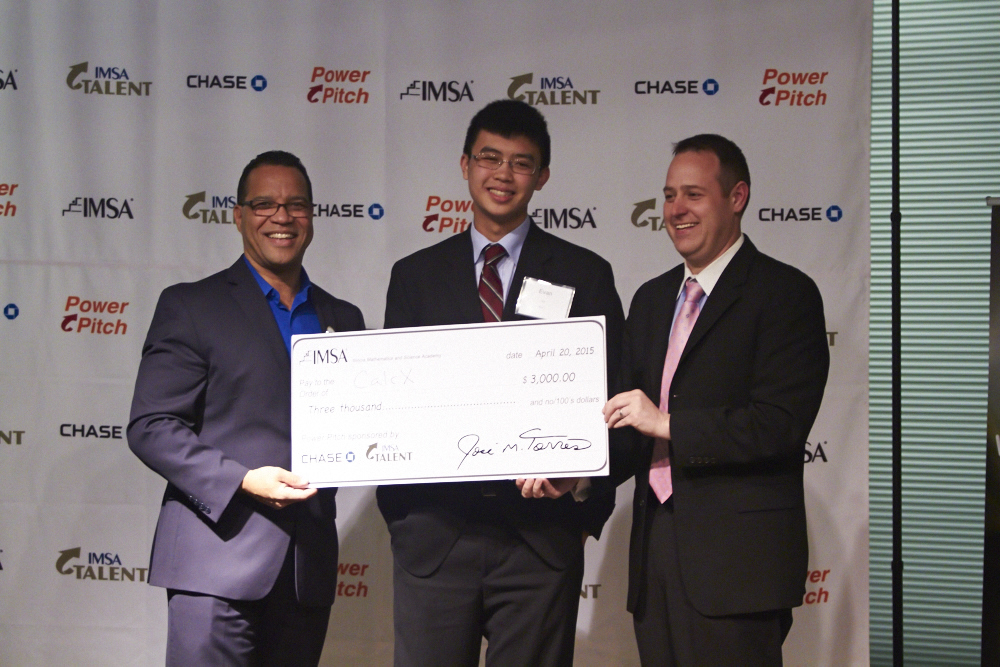 Evan Sun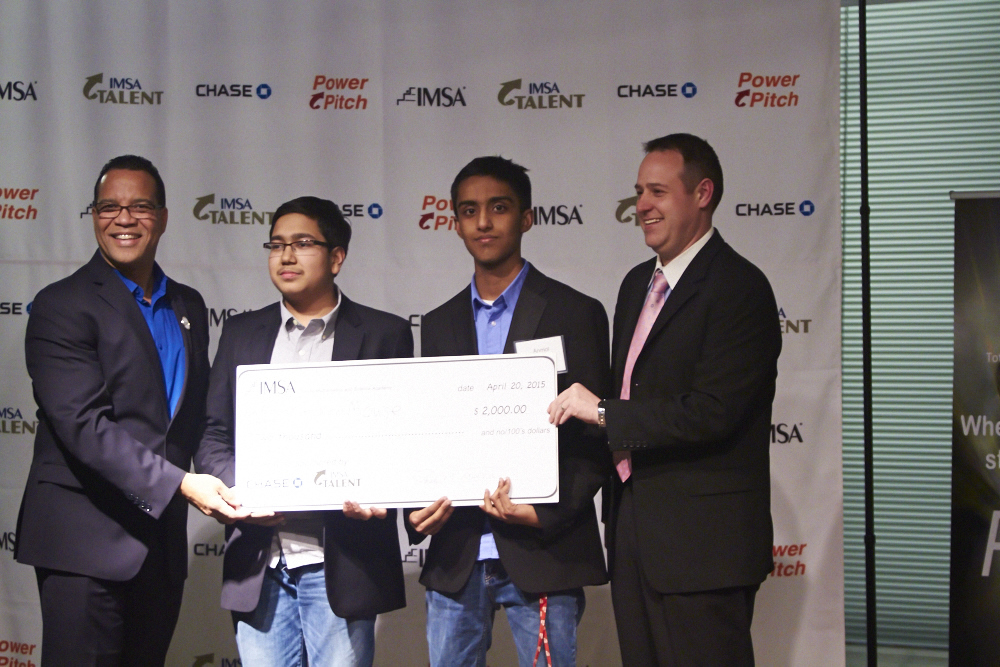 Ayan Agarwal and Anmol Nigam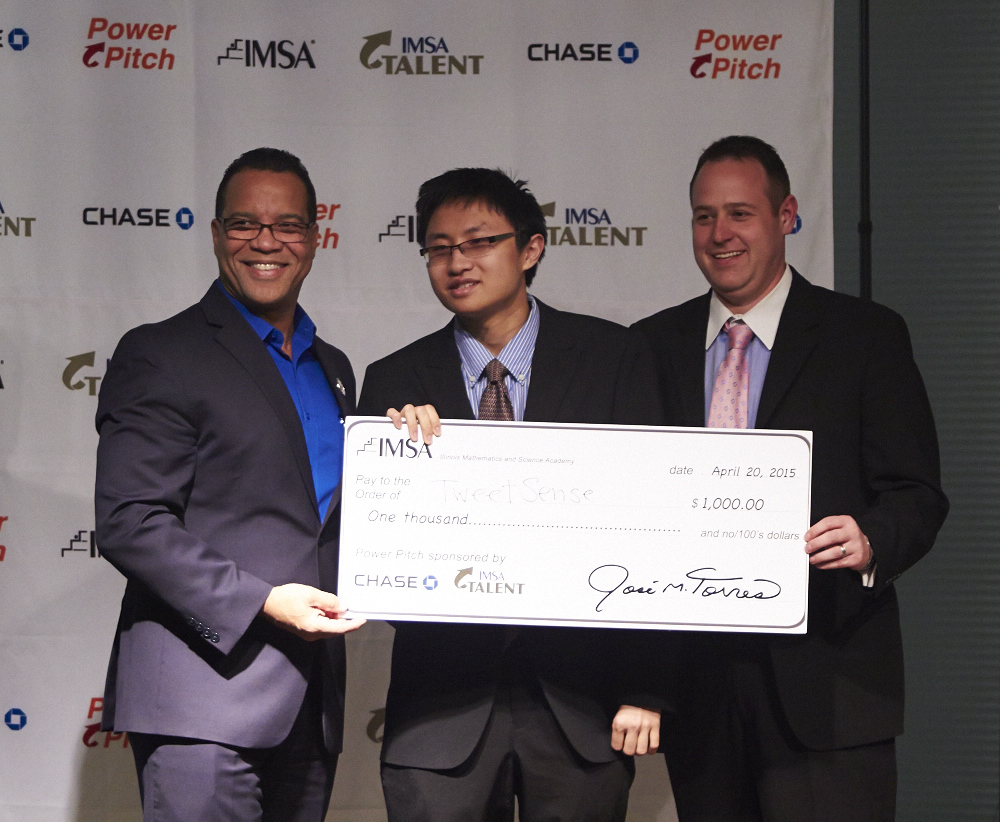 William Widjaja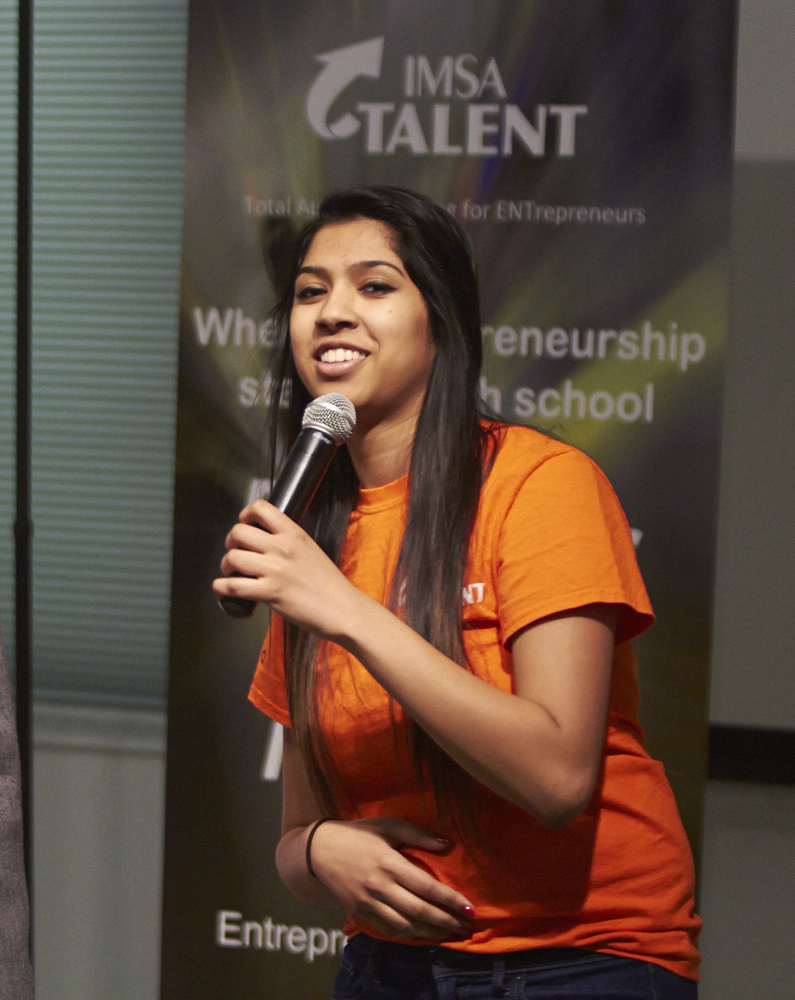 Puja Mittal — one of our emcees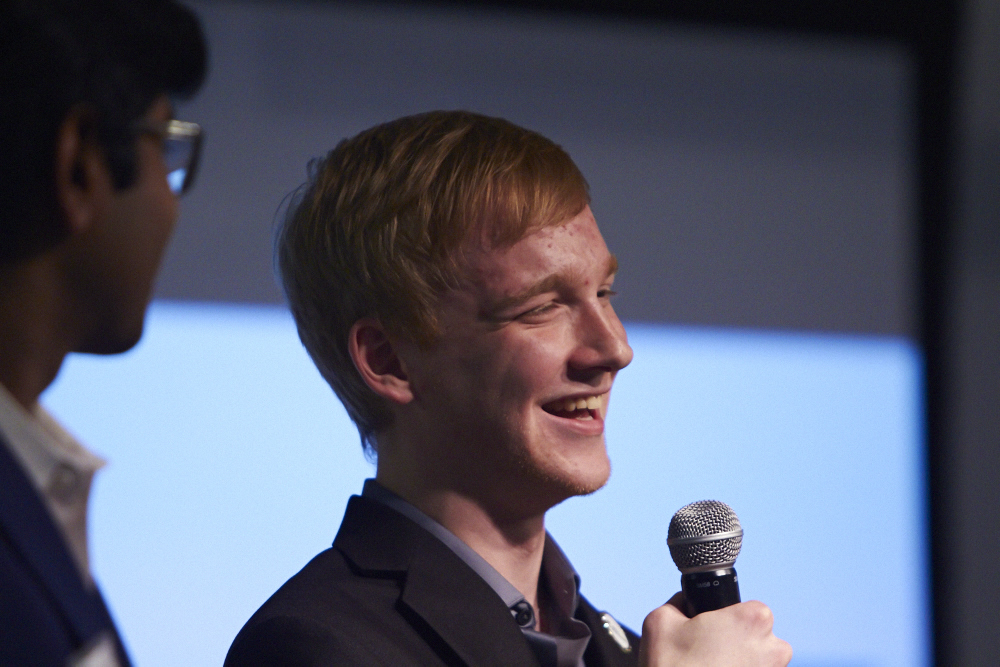 Vainius Normantas pitching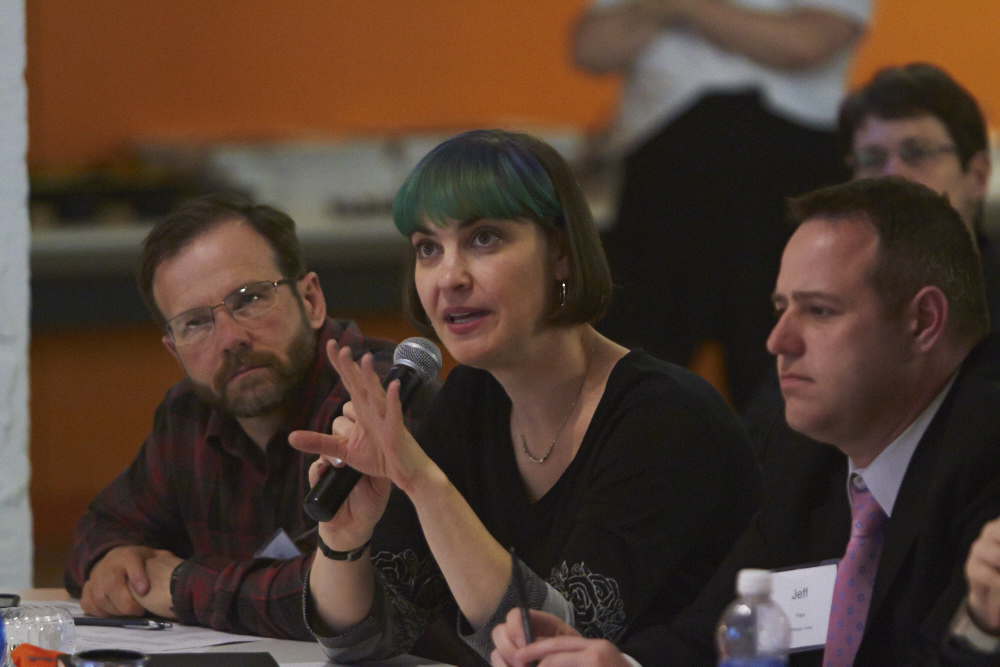 Judges: Troy Henikoff, Stacy Ratner, Jeff Papa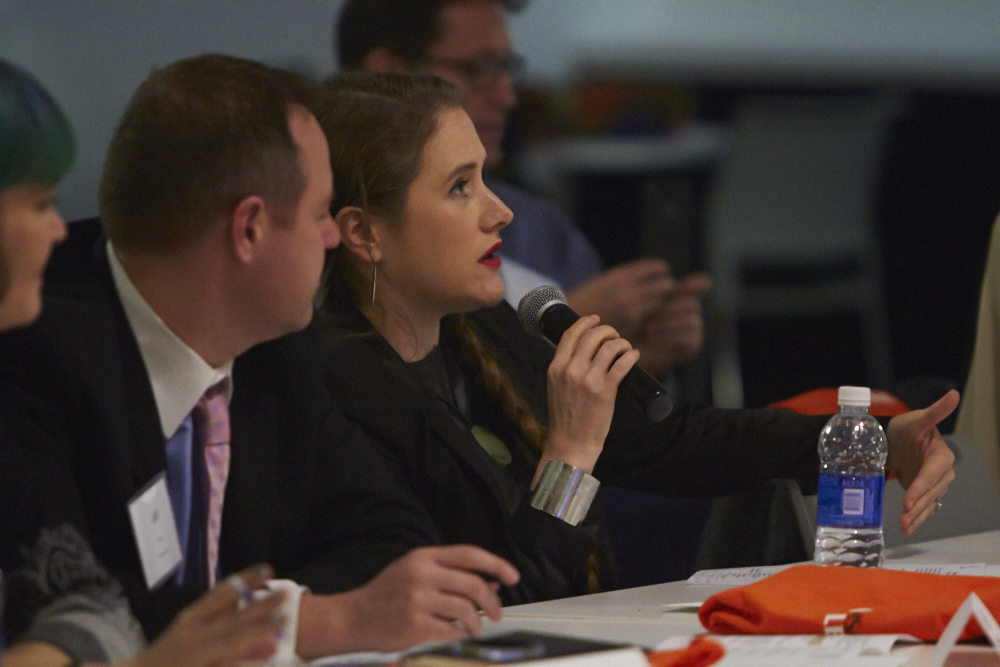 Judges: Julia Stamberger (IMSA '92) asks a question
A Preliminary Round was held on March 9 for judges and audience members. Eight Finalists were selected to compete for $6,000 in cash prizes at 1871 on April 20.
Pitches are judged on Value Proposition for a specific Customer Segment (e.g., pain point), Business Model (how the business will make money), Innovation and Feasibility. It is helpful if contestants have a Minimum Viable Product and have developed a Business Model Canvas. This is primarily a Business Idea contest, but operating businesses may also compete effectively.
Each team is allowed 6 minutes to pitch to judges followed by Q&A.
Power Pitch is sponsored by J. P. Morgan Chase
---
Results of Power Pitch Prelims 2105
CalcX, Evan Sun, Hector Correa – The $5.00 alternative to the $120 calculator
chu.com, Akash Palani, Vainius Normantas, Sagar Nattuvetty, Aneesh Kudaravalli, Joseph Palakeel – An app that helps users discover hidden restaurants with unique ways of preparing food that cater to personal tastes (an audience favorite)
Cobalt Fitness, August Nagro, Jon Reynolds, Nick Magerko – A fitness tracking platform that gets results by connecting personal trainers and clients
E-motion, Paul Rosa, Kevin Rosa, Rachel Rosa – An emotionally intelligent wristband that personalizes health care
Escape, Lydia Stone, Mitchell Sun, Joanne Lee – A personal alert device to escape peer pressure
ParaMouse, Ayan Agarwal, Anmol Nigam – A smartphone application which serves as a wireless, fully functional mouse for an computer
TranSound, Alexis Giff – Software that converts digital recordings into printable sheet music (an audience favorite)
Tweet Sense, William Widjaja – An engine that reads through social media posts like a human and generates accurate public opinions
Media Contact: Michael Abrahamson