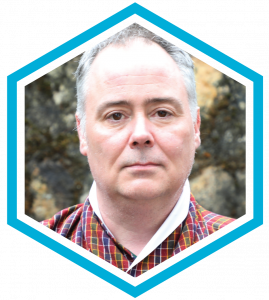 "At fourteen years old, I thought I was the smartest kid in the world. My three years at IMSA showed me, in no uncertain terms, that the world is full of kids smarter than me, and that the world is bigger than I could possibly have imagined."
Michael Peil is the founding Vice Dean of Jigme Singye Wangchuck School of Law, a law school that trains future lawyers in Bhutan. As Bhutan's first democratic generation comes of age, there is the challenge of defining law in a nation that has been governed for much of its history in semi-theocracy and by monarchs. There is also difficulty in designing a curriculum that strikes a balance between educating students in handling disputes in a formal court system and through a village elder — a long-held custom stemming from a belief that justice based on conciliation maintains social harmony. In a culture where the adversarial nature of Western legal practice is seen by some to oppose Buddhism, which most people of Bhutan follow, the stakes have been high for training lawyers who could defend Bhutanese values as the demands of modernity came rushing in.
Michael previously served as Associate Dean for International Programs at Washington University School of Law in St. Louis (USA) and as Executive Director of the International Law Students Association (ILSA). He received his Bachelor's degree from Wake Forest University (USA) and his Juris Doctor from Cornell Law School (USA).