Friday, March 26, 2021
In partnership with Scott Air Force Base
The 2021 Virtual Aviation Day for Educators is an opportunity for K-12 teachers and school counselors to:
learn about

aviation

, experience various activities to share with students and other teachers
discover STEM connections and apply STEM skills related to

aviation

be introduced to various

aviation

related careers
engage with professionals from various

aviation

related organizations
acquire

aviation

curricula and outreach resources and implement them across the curriculum
Program Fees
$20 = Educator (Teacher, Pre-service Teacher, School Counselor)*
$500 = School-wide Registration*
$1,000 = District/Organization Group Registration*

*To pay with purchase order, please email arowley@imsa.edu
Benefits for Registering
Live Zoom Sessions and/or Access to Video Recordings
Activities, Resources, and Curriculum
Outreach Contacts
Participating Organizations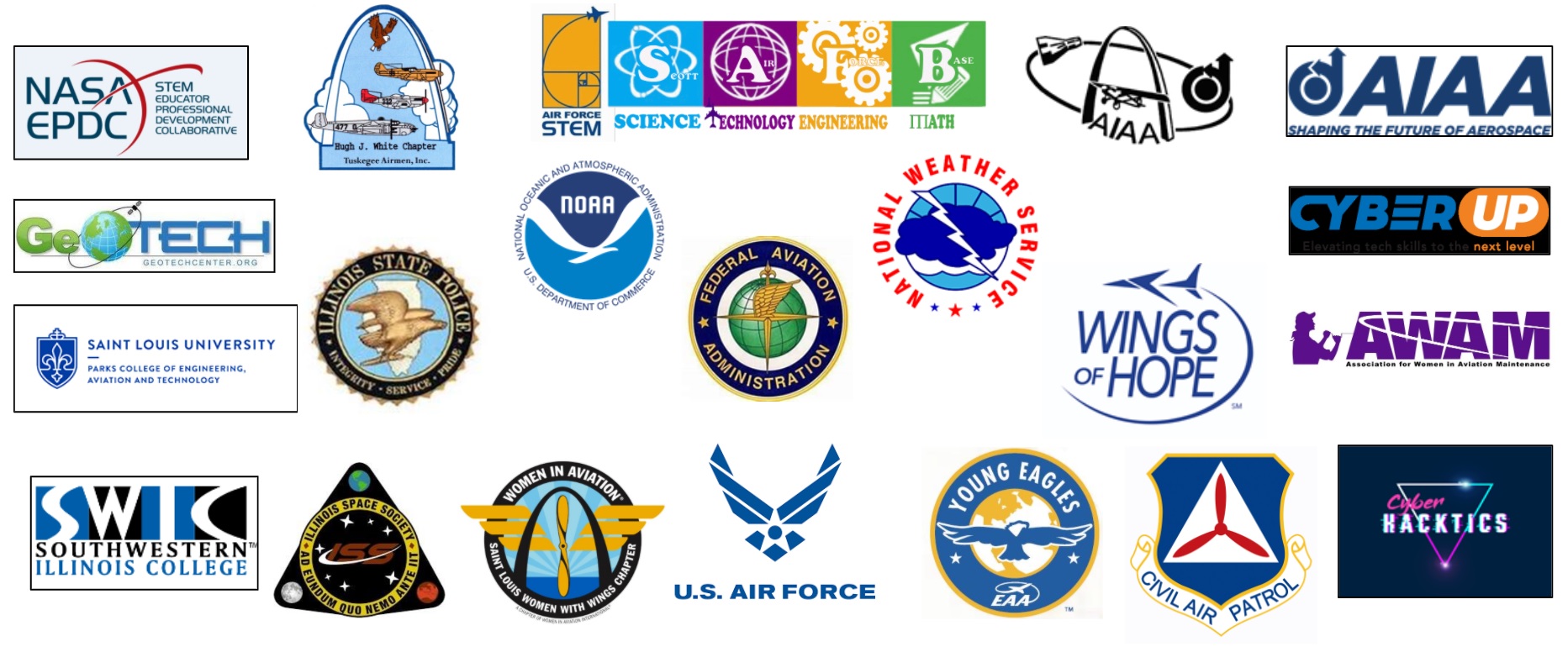 IMPORTANT NOTES:
All Zoom sessions will be recorded and posted to the conference portal for a limited time after the live presentation occurs.
Registrants can attend any session LIVE or watch a recorded presentation at a time convenient for them. (Recordings will be available for a limited time after the conference.)
Educators attending LIVE sessions in its entirety can acquire 1 CPDU per session (5 CPDUs maximum).