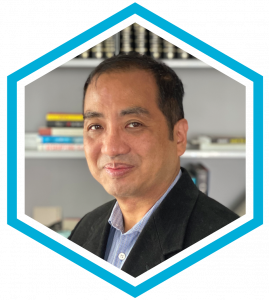 Robert M. Chang is the Founder & CEO of Sidetime, a modern software platform focused on enabling access to mentoring, experience, and expertise with the goal of strengthening communities, access, and opportunities for underrepresented groups and expanding charitable giving. He is an experienced cross-industry operator-investor with leadership roles at venture-backed startups, Fortune 50 companies, and non-profit institutions, including The Home Depot and the Harvard School of Public Health. He is an active early-stage impact investor and advisor, a partner at Bitspiration investing in early-stage science and technology ventures based in the Central and Eastern Europe (CEE) region, and a former partner at Mogility Capital. He currently advises Inverted AI, HeartScreen Health, and Everyplace Labs.
Robert currently co-leads Blue Titan Ventures (BTV), an early-stage venture capital syndicate investing in and supporting growth startups founded by Illinois Mathematics and Science Academy (IMSA) alumni. He collaborates extensively with Cathy Veal, former IMSA executive (1986-2015) and ambassador, as well as other former IMSA administrators and alumni. The syndicate has pledged to donate 50% of its carried interest to the IMSA Fund for Advancement of Education. In its first three years, Blue Titan Ventures has raised over $1.2 million, investing in four early-stage companies across healthcare, food, education, and machine learning. BTV continues to support opportunities to develop and strengthen IMSA's entrepreneurial ecosystem. Robert's dedication to IMSA has also included early support for IMSA IN2 and volunteering as Chief Strategy Officer to advance the school's mission, entrepreneurial ecosystem, and impact.
Robert currently serves on two leading healthcare boards. He is Board Secretary and Chair of the Marketing Communications Committee for Vibrant Emotional Health, which runs state-of-the-art crisis lines, including the 988 Suicide & Crisis Lifeline (formerly known as the National Suicide Prevention Lifeline), NYC Well, the Disaster Distress Helpline, and the NFL Life Line. He is also a board director at the Chinatown Health Clinic Foundation, supporting the Charles. B. Wang Community Health Center, providing comprehensive, culturally relevant, and affordable healthcare for over 55,000 uninsured and underinsured Asian Americans.
Robert has also been an award-winning independent film producer focused on supporting first- and second-feature films by Asian American directors, with five films premiering and receiving awards at Sundance and SXSW, and a nomination for an Independent Spirit Award. He is currently supporting several innovative film and media projects as an executive and producer, including TenSky Entertainment. Robert graduated as an IMSA charter class member and received a BA in Sociology from the University of Chicago and an MBA in Finance and Nonprofit Management from the Yale School of Management.